Equine Law
Equine Law and Horse Disputes
Equine Lawyer Practicing Equine Law in the United States and Throughout the World
Mr. Carroll is experienced in handling:
Ownership rights
Breeding rights
Embryo rights
Undisclosed problems with horses purchased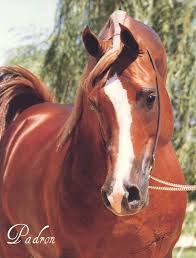 People with horses are heavily invested in their animals — on an emotional and financial level. The Law Offices of Michael Brooks Carroll recognizes the complex business relationships, the financial stakes and the diverse legal needs of horse owners, stable owners, breeders, trainers and equitation instructors.
A horse breeder himself, Mike Carroll is extensively familiar with the equine industry, particularly with Arabians, Thoroughbreds, Quarter Horses and Saddlebreds. Just as importantly, he brings 30 years of experience in contract law and litigation to protect his client's interests and favorably resolve disputes.
Based in San Francisco, our established horse law practice serves a wide range of clients in the Bay Area, Santa Barbara and Santa Ynez horse communities, across Northern California, and in equine circles of Arizona (Scottsdale and Phoenix). Mr. Carroll has represented clients in disputes with the Arabian Horse Association, and established his reputation years ago in a major antitrust case that broke up the Arabian business. Call 415.788.7600 for an appointment.
Equine Law Contracts and Consulting
Mr. Carroll pays attention to the details in horse law contract negotiation and drafting: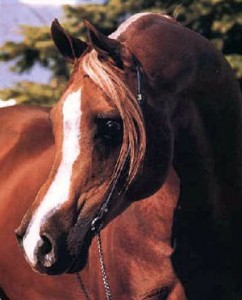 Equine partnership agreements
Stallion syndication agreements
Mare lease and mare purchase agreements
Breeding contracts
Boarding contracts
Race horse, show horse and riding horse transactions
Contracts for training or transporting horses
Real estate transactions including Horse Ranches
Embryo Transfer Agreements
Horse partnership ownership agreements
Equine veterinary malpractice
He also gives legal advice to trainers on marketing, handles claims and disputes arising out of injured horses, and represents individual owners or partners audited by state and federal authorities.
Equine Litigation and Dispute Resolution
Attorney Mike Carroll represents all parties in horse-related legal disputes: disagreements over ownership interest, breeding disputes, transactions and allegations of fraud or misrepresentation. We always pursue solutions; the equine community is small and you never know who you'll need to do business with tomorrow. But we know from experience that horse litigation can be hard-fought and drawn-out.
For horse-related contract drafting or litigation throughout the world, call a professional with equine industry credentials. Reach us online or at 415.788.7600.
The Law Offices of Michael Brooks Carroll is a San Francisco firm representing clients in the Bay Area, Wine County, Silicon Valley and throughout Northern California, including Oakland, Walnut Creek, Fairfield, Sonoma, Stockton, Modesto, Fresno, Berkeley, San Rafael, Sacramento, Santa Rosa, San Mateo, San Jose, Palo Alto, Solano, Napa and Los Angeles, and the following counties: San Francisco, Santa Barbara, Solano, Napa, Sonoma, San Mateo, Marin, Contra Costa, Alameda, Santa Clara, San Joaquin and Stanislaus. Mr. Carroll has litigated cases in Arizona, Nevada and nationwide.