Real Estate Law
Northern California Real Estate Lawyer
Real Estate Law: Property Disputes and Litigation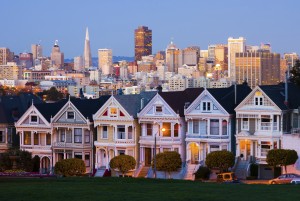 When two or more parties lay claim to the same property, or disagree about its use, development or ownership, disputes may arise. The Law Offices of Michael Brooks Carroll works to resolve both residential and commercial real estate disputes, but we don't shy away from resolving issues in court when necessary.
Real estate law attorney Mike Carroll is a trial lawyer with over 30 years of experience. He has handled cases with issues arising from transactions, development and adverse possession. His San Francisco practice represents homeowners, business partners, developers and family members in the full spectrum of property disputes. We serve clients in the Bay Area and surrounding counties of Northern California. Call 415.788.7600 to discuss your legal rights and options under California real estate law.
Commercial and Residential Real Estate Litigation and Arbitration
The Law Offices of Michael Brooks Carroll handles all scenarios:
Disputes among owners and partners regarding real property
Disputes about construction of improvements on real property
Developers and owners with issues over real estate projects
Disputes between development partners or former partners
Family members squabbling over inherited property
Tenants in common at odds over sale or land use
Disputes with neighbors over easements or right-of-way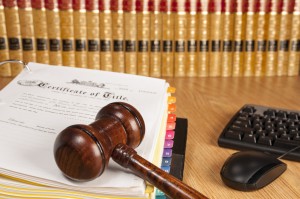 Quiet Title and Partition Actions
Longstanding but unwritten agreements may come to a head when events in people's lives change. Mr. Carroll is often called in when parents die and siblings cannot come to terms about joint ownership of the family home. Likewise with business partners, when the relationship goes sour, disposition of commercial real estate is a sticking point. In either case, it may be necessary to arbitrate or litigate. The court may force one party to sell its interest to the other or settle the matter by dividing the property (partition).
We also handle quiet title litigation, in which an individual or entity claims ownership of residential or commercial property by virtue of continuous use, upkeep or title discrepancy. Perhaps one side of the family has paid the mortgage or taxes for 30 years. Perhaps a neighbor has usurped a right-of-way. Mike Carroll can both initiate and defend actions to resolve these disputes and establish clear title.
Contact an attorney who understands real estate law and how to protect your interests. You can reach us online or call 415.788.7600 for a consultation.
The Law Offices of Michael Brooks Carroll is a San Francisco firm representing clients in the Bay Area, Wine County, Silicon Valley and throughout Northern California, including Oakland, Walnut Creek, Fairfield, Sonoma, Stockton, Modesto, Fresno, Berkeley, San Rafael, Sacramento, Santa Rosa, San Mateo, San Jose, Palo Alto, Solano, Napa and Los Angeles, and the following counties: San Francisco, Santa Barbara, Solano, Napa, Sonoma, San Mateo, Marin, Contra Costa, Alameda, Santa Clara, San Joaquin and Stanislaus. Mr. Carroll has litigated cases in Arizona, Nevada and nationwide.