Construction Law
Bay Area Construction Law Attorneys
Construction Contract Drafting • Fraud and Construction Litigation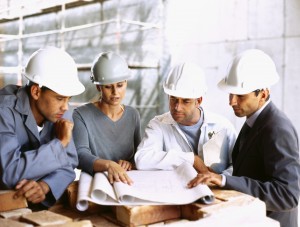 Building a home or commercial structure is a major investment, both for the owner and the developer or contractor. There are too many potential problems to enter the arrangement without a thorough and detailed agreement.
The Law Offices of Michael Brooks Carroll represents parties in contract negotiation and documentation. We also resolve disputes arising from poorly written contracts or allegations of fraud or breach of contract. While we typically represent homeowners, we have also protected the interests of builders, including resolution of disputes between general contractors and subcontractors. For contractors, we can draft contracts that will protect them from unjustified claims and be sure that they will be able to recover for the work that they perform.
Experienced construction lawyer Mike Carroll and his team serve the San Francisco Bay Area, Silicon Valley, Wine Country and surrounding Northern California. Call 415.788.7600 today to discuss your situation.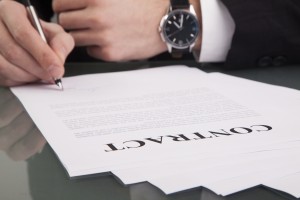 Attention to Detail in Construction Contracts
Mr. Carroll brings 30 years of experience in contract law and extensive knowledge of California construction laws. He carefully drafts agreements with builders and architects to anticipate common issues that arise regarding down payments, change orders, delays, warranties and correcting of defects. He can also verify that contractors are licensed, bonded and insured to indemnify clients against financial disaster.
At the Forefront of Construction Law Disputes
The Law Offices of Michael Brooks Carroll chiefly represents homeowners/buyers in construction disputes. Our firm handles lawsuits alleging consumer fraud or misrepresentation under California consumer protection statutes. In particular, we pursue legal action when contractors quit or halfheartedly commit to building a home, requiring our clients to pay twice to have another company finish the project. By bringing suit under the California Consumer Legal Remedies Act, we can recover not only actual damages but attorney fees as well.
We have helped clients recover compensation from builders (and design professionals) for:
Abandonment/absconding
Payment Claims
Delivery Claims
Liens
Poor workmanship and code violations
Claims of bonds including Surety Payment and License Bonds
Fraud Claims
Construction defects
Contractor Licensing Disputes
In addition, we also represent adjourning landowners against contractors and owners of construction projects, contractors in license suspension and license revocation action brought against them by the Constructors State Licensing Board, and subcontractors or suppliers in payment disputes with developers or general contractors, including filing of mechanic's liens.
Protect your interests. Contact our experienced construction law attorneys. Reach us online or call 415.788.7600.
The Law Offices of Michael Brooks Carroll is a San Francisco firm representing clients in the Bay Area, Wine County, Silicon Valley and throughout Northern California, including Oakland, Walnut Creek, Fairfield, Sonoma, Stockton, Modesto, Fresno, Berkeley, San Rafael, Sacramento, Santa Rosa, San Mateo, San Jose, Palo Alto, Solano, Napa and Los Angeles, and the following counties: San Francisco, Santa Barbara, Solano, Napa, Sonoma, San Mateo, Marin, Contra Costa, Alameda, Santa Clara, San Joaquin and Stanislaus. Mr. Carroll has litigated cases in Arizona, Nevada and nationwide.