Aviation Law
Northern California Aviation Law Attorney
FAA Proceedings • Aircraft Transactions • Partnership Disputes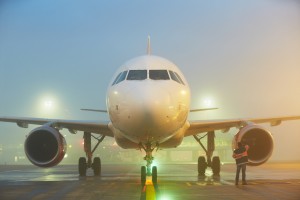 If the Federal Aviation Administration is investigating your conduct as a pilot, or you are involved in a transaction or dispute regarding ownership or operation of an aircraft, including helicopters, the Law Offices of Michael Brooks Carroll provides the sophisticated knowledge of aviation law needed to protect your interests.
Based in San Francisco, we represent pilots, aircraft owners and fixed based operators in California and nationwide. Mike Carroll is familiar with FAA regulations and brings 30 years of experience in contract law and civil litigation. Call 415.788.7600 to arrange a consultation.
Mr. Carroll is on the preferred list of legal representatives of the AOPA (Aircraft Owners and Pilots Association). He has practiced law for over 30 years, and handles all aspects of aviation law: contracts, transactions, federal regulatory proceedings and litigation.
FAA Representation in FAA Proceedings
Your pilot's license and perhaps your aviation career may be on the line. We represent pilots under investigation by the FAA for alleged conduct in violation of the FAA rules and regulations. It is important to obtain legal representation immediately upon the occurrence of an aircraft incident, and before giving statements to any governmental authority. Our clients have include commercial carrier pilots involved in driving incidents, as well as pilots involved in aircraft operation incidents. We prepare clients for the rigorous questioning they will receive soon after an incident occurs and we are experienced and skilled in presenting an aggressive defense to avoid licensed sanctions.
Aviation Transactions
Very few people can afford their own personal jet. We assist clients in negotiation and drafting of contracts to purchase fractional interest in a jet or other aircraft. Mr. Carroll also represents partners/joint owners in aircraft lease agreements and contracts for maintenance, repair and fueling.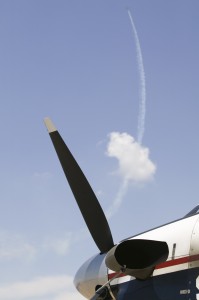 Aircraft Partnership Disputes
Mike Carroll has a background in both aviation law and partnership disputes. He represents many professionals — doctors, dentists, lawyers, architects, executives — who form partnerships to co-own or co-lease a plane or jet. We handle disputes that arise, such as flight times and double-booking, liability for damage to the plane or other property while piloted by one of the partners, or an owner who wants out of the partnership.
We also represent FBOs (fixed based operators) in disputes with FAA and Airport Authorities. This includes disputes relating to fuel, maintenance, hangar storage, flight instruction, cargo/baggage handling and other contracts.
Aviation law involves complex business relationships, major investments and strict FAA regulations. Contact the Law Offices of Michael Brooks Carroll for knowledgeable counsel and representation, online or at 415-788-7600.
The Law Offices of Michael Brooks Carroll is a San Francisco firm representing clients in the Bay Area, Wine County, Silicon Valley and throughout Northern California, including Oakland, Walnut Creek, Fairfield, Sonoma, Stockton, Modesto, Fresno, Berkeley, San Rafael, Sacramento, Santa Rosa, San Mateo, San Jose, Palo Alto, Solano, Napa and Los Angeles, and the following counties: San Francisco, Santa Barbara, Solano, Napa, Sonoma, San Mateo, Marin, Contra Costa, Alameda, Santa Clara, San Joaquin and Stanislaus. Mr. Carroll has litigated cases in Arizona, Nevada and nationwide.